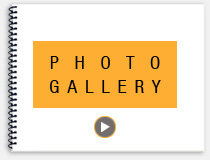 The principal objective of this Project has been 'social upliftment' of the people of the area through infusion of appropriate application of technology. Under the aegis of the Project, the people of the area have been able to convert mono-crop low yielding activities in saline soil to multi-cropping, high yielding varieties of high value crops like tomato, capsicum etc. The Project has received admiration from a number of Cabinet Ministers of Central and State Governments, Chief Ministers and other dignitaries. Shri P V Narasimha Rao, Prime Minister of India visited the Chamber's project area and was impressed by the Chamber's activities. Dr. M S Swaminathan, renowned agronomist, has acclaimed the Chamber's project areas as a 'Model Project'.
Affiliated to the Federation of Indian Chambers of Commerce and Industry (FICCI), the Chamber is also a member of ICC of the International Chamber of Commerce, All India Organisation of Employers (AIOE), Indian Council of Arbitration (ICA) etc. and maintains close contact with other leading Chambers of Commerce all over the country and abroad.
The Chamber is a non-profit organisation registered under Section 8 of The Companies Act, 2013. The Registered Office of the Chamber is 'BHARAT CHAMBERS', 9/1, Syed Amir Ali Avenue, Kolkata- 700 017.